Want to redo your floors? If you have kids you may want to consider the resilience and versatility of the new floors. Resilient flooring offers flexibility in style preference and price – unlike no other type of flooring.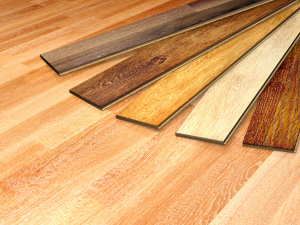 Benefits of resilient floors in life's daily grind:
Easy to maintain,
Absorbs sound,
Moisture resistant,
Can be found at any price range,
Exceptional performance in high traffic areas,
Unlimited possibilities in style and design.
4 common resilient floor options:
Vinyl- Made with synthetic materials. Looks realistic can mimic the look of tile, stone, even wood, and is available in sheets as well as flexible tiles,
Linoleum- All-natural ingredients. Available in a rainbow of colors,
Cork- Comes from the outer bark of cork trees. A green product that comes in tiles (mixed with recyclable materials), and comes in a variety of colors,
Rubber- A new trend in homes. Comes in a wide range of colors and patterns. Can choose from solid, speckled/flecked, and even marbleized rubber flooring.
We would all love to put wall-to-wall foam to protect the little ones- too bad foam isn't practical. Resilient flooring is perfect for the active household- it is firm, yet has a give or 'bounce back'. Look for resilient flooring if you want floors to last as long as humanly possible before having to replace them.