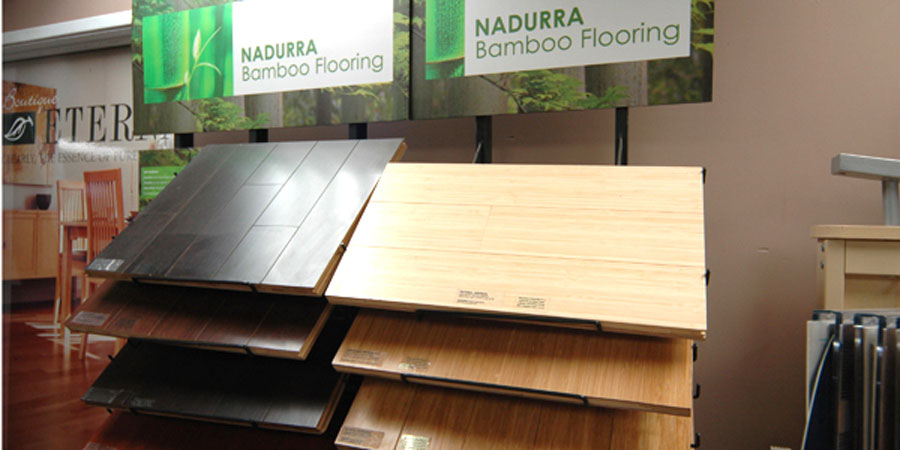 Durability & Style
Ottawa Bamboo flooring is a popular choice for homeowners interested in beauty, durability, and sustainability.
Bamboo flooring is much more than an environmentally sustainable and socially responsible option. Like other flooring engineered from natural materials like cork, eucalyptus, bamboo, or FSC-certified wood are typically more durable than other synthetic flooring products.
The term "engineered hardwood" in this context means that the top layer of flooring is made from bamboo, which is glued to a bottom layer that can be made up of a variety of materials.
Bamboo flooring is easy to maintain and can be a perfect choice for your home. However, in areas where floors come into regular contact with water, bamboo may not the best option.
Wide Selection
Continental Flooring carries Ottawa's best selection of bamboo engineered hardwood flooring. We have many colours and cuts from several varieties on display at our beautiful showroom on Colonnade Drive.
The lighter shade is often bamboo's natural colour and a "carbonized" shade is achieved through a heat treatment process that caramelizes the sugars in the bamboo fibers. A vertical cut conveys a warm elegant look while horizontal suggests a more rugged look.
There are different installation techniques for different varieties of Ottawa bamboo flooring, so ask a Continental Flooring representative which option is best for your specific needs.
Durable Construction
Laminate flooring is created when four layers (including melamine and fibreboard) are combined into one extremely dense surface. Thicker laminates typically provide increased durability and comfort.
Thanks to interlocking pieces that "float" over subfloors, laminate flooring is ideal for on, above or below grade and DIY applications.

Time to Inject Some New Life Into The Floors?
Call 613-274-7977 today or use the form on the right to request more information on Ottawa bamboo flooring and arrange for a free in-home consultation. Trust Continental to deliver on our customer service promise and do the job right.