Laminate floors have become a popular flooring choice, especially for high-traffic areas. A quite common flooring material that originated in Europe, laminate can be found in many patterns and colours. Ottawa laminate flooring is designed to be well protected by a tough outer coating that is impervious to most stains, spills, and burns, and is extremely scratch-resistant. Laminate Flooring comes in both planks and Ottawa tiles and can be floated over most sub-flooring including concrete slabs and existing floor coverings.
Continental Flooring is an expert Ottawa laminate flooring provider. Having been around for years, our professionals have the experience to provide you with the right advice regarding your flooring project. We have the necessary knowledge about laminate flooring to help Ottawa homeowners make the right choices. At Continental Flooring, we strongly believe that homeowners deserve to make informed decisions about their homes and properties. We do not want you making any mistakes but instead, focus on choosing high-quality products with great value for your money.
Where Beauty Meets Low Maintenance
Wherever you want the beauty of hardwood, stone or tile without the cost or maintenance, laminate flooring offers a cost-effective, durable and attractive flooring product with high resistance to stains, dents, moisture, and scratches. Laminate flooring is not only incredibly durable and easy to care for. If you desire the look of an Ottawa hardwood floor but are too concerned with its upkeep, then laminate floors are your best answer. Our laminate flooring products stand up to heavy, high-impact traffic, are easy to clean, and fabricated to resemble more expensive flooring materials like hardwood or natural stone. Continental Flooring offers Ottawa laminate flooring in a wide range of colours and grains. We always recommend laminate as a great choice for rooms frequented by children and pets. Also, if you are troubled with tearing up old flooring or are financially conscious, then laminate flooring may be an option you want to consider.
Durable Construction
Laminate flooring is created when four layers (including melamine and fibreboard) are combined into one extremely dense surface. Thicker laminates typically provide increased durability and comfort. Thanks to interlocking pieces that float over subfloors, laminate flooring is ideal for on, above or below grade and DIY applications.
Our Ottawa Laminate Flooring Manufacturers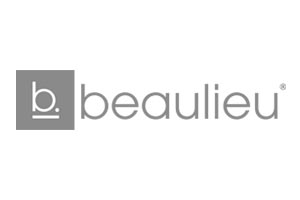 Ottawa Laminated Flooring
Time to Inject Some New Life Into The Floors?
Call 613-274-7977 today or use the form on the right to request more information about laminate flooring and arrange for a free in-home consultation. Trust Continental to deliver on our customer service promise and do the laminated floor job right.