One of the quickest and easiest ways to add beauty, colour, and personality to your Ottawa home is by adding a rug or doormat. Not only do they add warmth to the room, but they also act as a protective shield for certain floors, especially hardwood. Having doormats will protect heavy traffic areas, while placing rugs under chairs, tables, and other heavy furniture will save you from scratches on hardwood floors, and add a bit of soundproofing. Most rugs are manufactured with various needs in mind, with specific types made for the living room, the bathroom, the children's room, even outdoors. You can choose from thousands of styles and colors, allowing you to reflect your personality in your living space. You can even use it as a focal point in your decor, with vibrant colors, bold patterns and strong textures adding to your design.
Older carpets can look dull and since they are a more permanent form of flooring, it can be difficult and expensive to change them. Adding a rug can bring excitement to the room, can be re-positioned quickly and easily. They can be changed according to the season, so you can give your home a consistently fresh look throughout the year. Doormats and rugs can also help you to create a theme, bring different elements together, or divide areas of a room, providing you with total creative freedom.
Rugs are especially beneficial in the upcoming winter months, as they protect the floor from all kinds of stains and scratches, and they provide added warmth. To help you prepare (and to help save your wallet), we've compiled a list of amazing DIY rug tutorials from around the internet!
Super cheap, super easy, and customizable – you could try any pattern or any colour combination.
For those who love the comfy, cozy feeling of a shag rug under their toes. This would be a nice addition in the winter!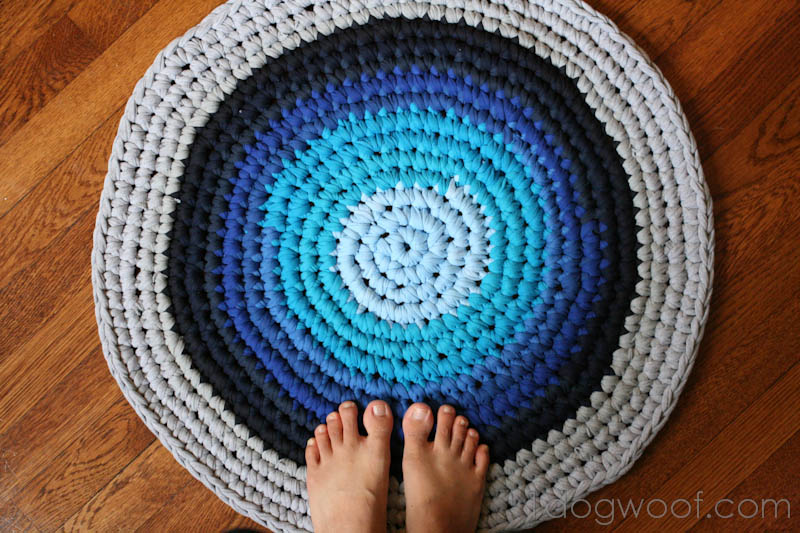 Stylish, customizable and surprisingly easy to make, plus this DIY won't break your bank as you upcycle old t-shirts!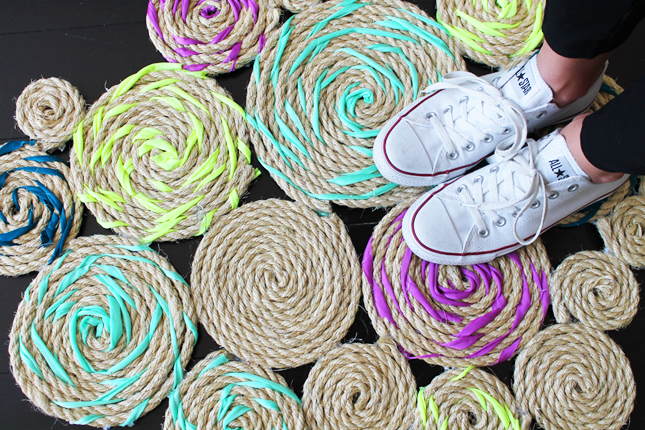 This would make a great doormat! Rope is strong and durable, so you can use this in almost any space.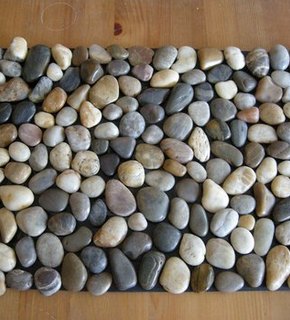 Another great doormat idea! This pebble mat would be perfect inside or outside your home, just be careful that it doesn't damage the flooring underneath.
Here's another cozy rug that will add warmth to any space, and you'll feel like you're really walking on a cloud!
Yes, we know this is a piece of plywood. This mat would work perfectly in a home office that has carpeting and a rolling desk chair; you'll save your carpets and you won't have to sacrifice mobility in your workspace.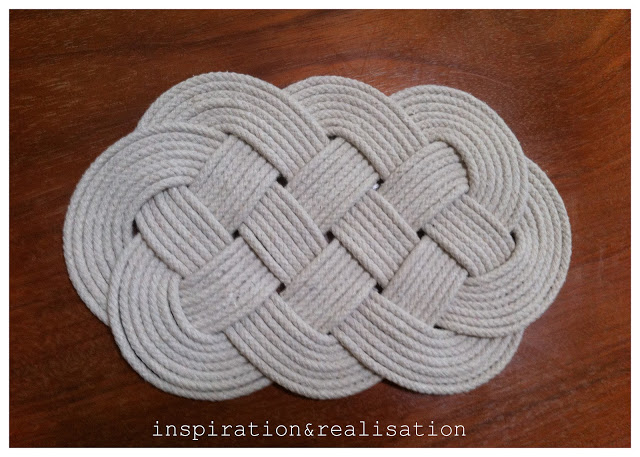 Okay so we know this is isn't an actual rug, but it would be so easy to use this great idea for a rope rug!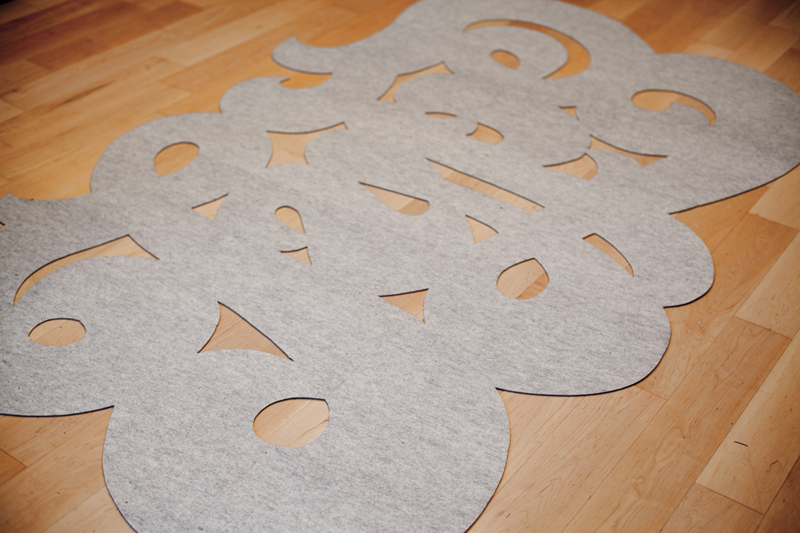 This lovely rug is a bit more difficult, but for those of you who are ambitious, the results will be amazing!
A Martha Stewart tutorial for the very ambitious ones among you.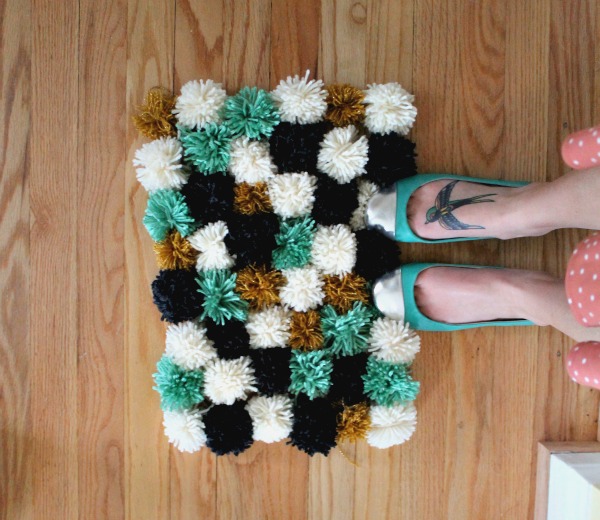 This adorable rug is made using a very easy DIY method that requires only yarn and scissors.
Although it would be difficult to make, this is one of the most unique rugs we've ever seen, and it would be perfect in a library!
Don't be afraid to get creative, and if you have any questions about the type of rugs to use to protect different types of flooring, please let us know. You can give us a call at 613-274-7977 or visit our beautiful showroom on Colonnade Drive in Nepean where our friendly staff will provide expert guidance for solutions that best suit the application and budget at hand for your Ottawa flooring needs.