Many of you may already know, but we are in LOVE with Pinterest. Pinterest gives us the opportunity to not only share some of our favourite flooring styles that we carry, but also share photo's of flooring styles we just flat out love. This also allows us to build a go-to picture gallery for our customers, making it easy for them to choose what direction they would like to take their flooring project. For our blog this month, we thought we would showcase some of our favourite styles of vinyl flooring.
What is Vinyl Flooring
Vinyl has always been the preferred choice for kitchen and bathroom floors due to its water and stain resistant qualities, ease of cleaning, and cushion effect on the feet. New vinyl plank products capture the unique style and appearance of actual wood species, including oak, English walnut, and heart pine. Just like real wood, each plank has a textured surface with beveled edges and ends to create an incredibly realistic and natural look. Not only can vinyl mimic the look of wood floors, but it can also be used to mimic a stone floor. All in all, the incredible versatility this type of flooring offers is reason enough for us to showcase our 5 favourite styles of vinyl flooring!
Our Favourite Styles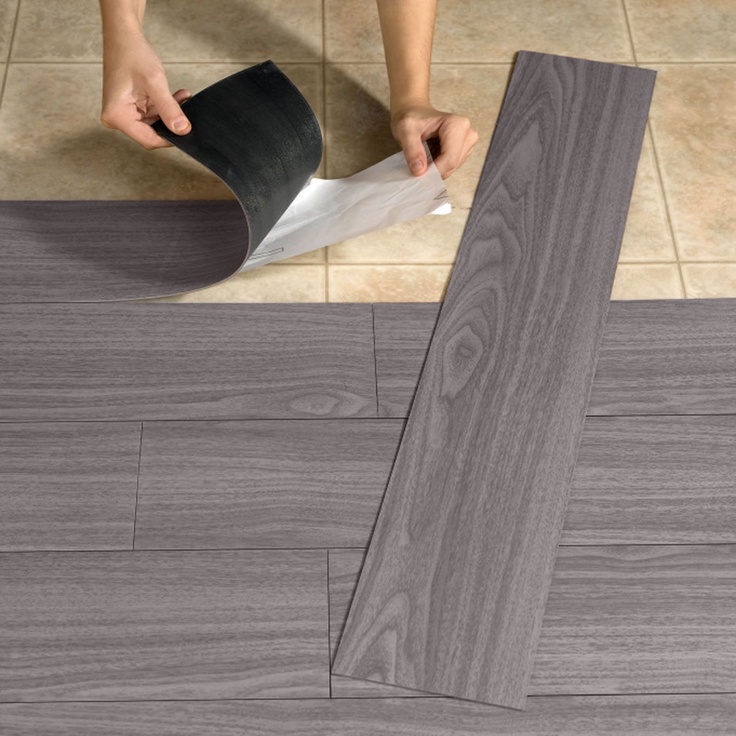 Above is a perfect example of a wood-simulated vinyl floor. This flooring is fantastic for a high traffic area that you want to give a warm feel to. The grey really fits in well with any colour as well, making this almost a fool proof flooring pick.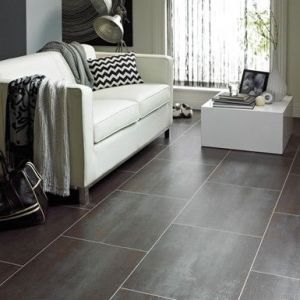 Our second vinyl favourite is this large slate faux-ceramic flooring. Tile flooring is very desirable by most Ottawa residents but often doesn't fit the budget. With this beautiful vinyl alternative you can truly have the look you want for the price you love!
Next on our list is this original design we found on Pinterest. The great thing about vinyl floors is that you can really have anything on them. This allows for very large styling possibilities in your home, adding a custom feel to any room they are applied to. Accessories your room right, and you have a scene from a magazine in your very own home.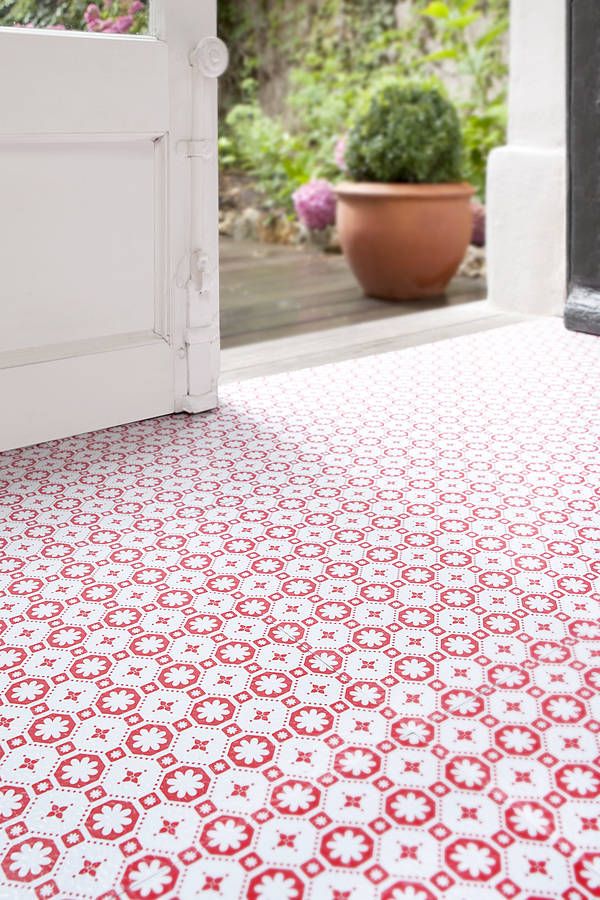 This next style might not be for everyone, but we are absolutely in love! This redefines flooring in a big way by providing an extensive pattern, perfect for a laundry room or a bathroom. Pair this gorgeous floor with a simple, bright and light paint and subtle colourful focal points.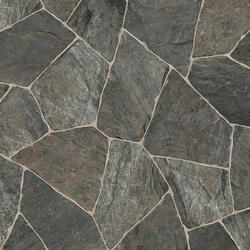 Our final favourite style from PInterest is this gorgeous stone patterned vinyl. This floor demonstrates even further the versatility you get out of a vinyl floor. No more broken tiles or missing grout, just highly durable low maintenance floors.
We invite you to create your own flooring dream board for you dream home! The fun all start on our very own Pinterest page with some of the hottest styles the internet can find. Happy hunting!