We can hardly believe that 2014 has come to an end, and we're already jumping into the new year! All of us here at Continental Flooring want to wish you a happy new year, and to help you get it started, we've compiled a list of the top flooring trends for 2015: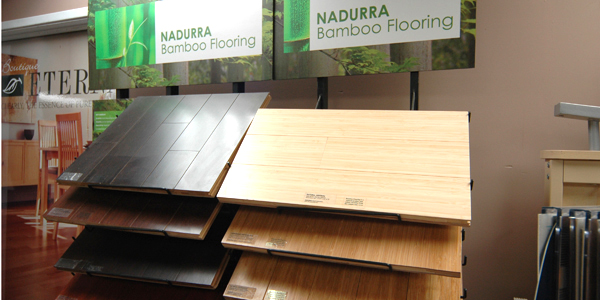 Many Ottawa homeowners are looking to live a more natural, healthy lifestyle – for themselves and the environment. One of the biggest trends we're seeing is the increased desire for "green", or eco-friendly flooring options like bamboo. Although it has been around for a long time, new styles and colours of bamboo flooring are emerging at a rapid pace. New products like strand-woven bamboo, a highly engineered product using the inner fibers, are twice as hard as traditional bamboo flooring – which is as hard, sometimes even harder than regular hardwood flooring. In addition to the common thin-banded styles we're used to seeing, bamboo is now offered in wide-plank styles that mimic the look of classic hardwoods, matching the rustic style that has become very popular here in Ottawa.
Another eco-friendly option is cork flooring. With its amazing acoustic-insulating qualities, cork flooring is much more comfortable to walk on than traditional hardwood and tile. There was a time when cork flooring was only available in blonde hues, but today's options allow for creative freedom, spanning the colour palette. To learn more about Bamboo and Cork flooring, check out our blog on Eco-friendly flooring options.
The world of tile is seeing an emergence of size variations, unique shapes, unconventional materials and interesting patterns and colours. Although many Ottawa homeowners are fascinated with the rustic style, others are falling in love with modern minimalist designs that maintain a clean, sleek look in the home. Particularly popular these days are large-format tiles that come in sizes 12″ x 24″, 36″ x 36″, etc. as opposed to the old favourite 12″ x 12″ tiles. These attractive, larger tiles mean more tile surface and less grout lines to clean, however, they are heavier, and require a level substrate and a professional installer for the job to come out right.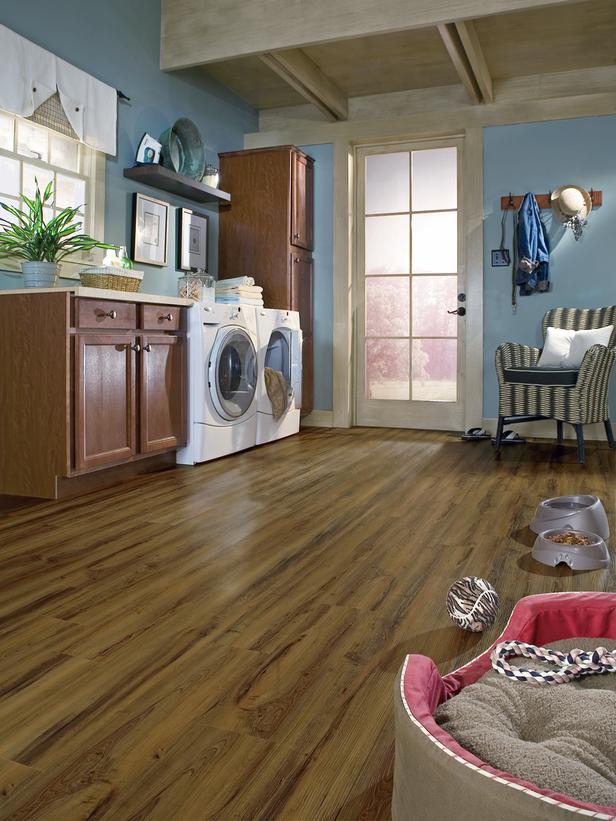 Vinyl has long been the preferred choice for kitchen and bathroom floors due to its water and stain resistant qualities, ease of cleaning, and cushion effect on the feet. No longer just a peel-and-stick square, vinyl flooring can now be purchased in sheets, individual tiles or planks, and feature an endless array colours and patterns including many that closely resemble natural products like wood, stone, and ceramic tile making it ideal for dressing up any room in the house. Open floorplans in kitchens and living room areas are becoming increasingly popular, making vinyl one of the top choices for Ottawa homeowners to carry through the main floor of the home. Today's vinyl does share one common trait with the old peel-and-stick stuff: It's still a joy for your feet!
Always a favourite, classic North American hardwoods offer that natural warmth of real wood, which fits perfectly into the trend of rustic designs in Ottawa homes. Homeowners are getting creative with this timeless look, with intricate patterns and borders – which need to be installed by a professional. We are one of the few local flooring companies with expertise in advanced inlay and border design. Call 613-274-7977 today or use the form on our website to request more information and arrange for a free in-home consultation.
It seems as though home designs and flooring trends for 2015 are heading in two main directions; natural, rustic charm, and modern minimalism. Which style do you like best?